...with Four Simple and Stylish Wardrobe Additions
Today, I am super excited and honored to host Brooke from
Belts and Bangles
. She has a sure fire way to take your look from frump to fab for your next special occasion. So without further aideau, take it away Brooke....
Got a special occasion coming up, but panicking because you think you have nothing to wear? Never fear! If your closet is dated and you haven't worn anything but track suits and Uggs for the past week, you can still find the perfect outfit for a nice evening out by picking up a few crucial pieces for your wardrobe to really make an impression. To get a good idea of where to start, consider the following four essential clothing items and accessories to have you looking like a lady in no time.
1. Polish Off With Pearls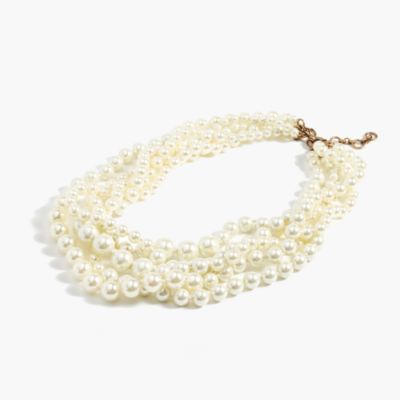 Every girl should own at least one pearl jewelry item, whether it's a necklace, bracelet, earrings or what have you. These classy and classic pieces match pretty much anything, and are perfect for adding a touch of sophistication and femininity to both casual and dressy outfits. Authentic pearls may run a little high for budgeting fashionistas, but you can easily achieve this look for less at
affordable and high-quality accessory stores like Claire's.
2. High Class Calls for High Heels
Flats can certainly be classy, but a special evening out requires extra special footwear. There's something about
high heels
that just adds a higher level of sophistication to your outfit and makes you feel more elegant and refined. For fancy dinners with family and friends, it's usually best to choose a style with a modest closed--or mostly covered--toe. However, on a date, shoot for an open toe with a little platform for an extra figure-flattering boost that your special someone is sure to notice.
3. It's In the Bag
I'm a firm believer that every fashionista should own at least one black, one brown and one white purse for fashion emergencies, since at least one of these three colors is pretty much guaranteed to match whatever you have on. If you've got a nice bag in these three colors, you're probably safe just reaching for the one that most closely matches your outfit. However, as a general rule of thumb, smaller purses are ideal for special evenings out. In fact, colorful, sparkly and/or chic clutches would be ideal for keeping your essential items on hand without adding a lot of bulk to your look.
4. Dress for the Occasion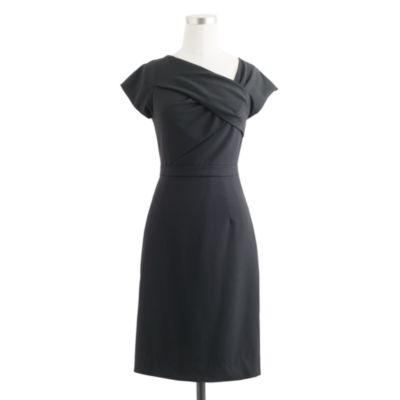 Simply put: if you want to look dressy,
wear a dress
. You may be able to get by with a chic pantsuit at the office, but when you're going out for a special occasion, dresses and skirts are the only ways to go. You can never go wrong with a little black dress, which is an especially good choice if your clothing collection is limited. Pretty much everything works with a little black dress, so feel free to put on your favorite heels and load up with shiny accessories to make heads turn from the moment you walk in the room.
Whether you have a closet that's full of designers or a small dresser drawer with just a few discounted pieces, it's natural to feel like you have nothing to wear on the day of a special event. Fortunately, you don't have to resort to desperate measures when you come prepared with a plan for what to wear and how to wear it. The four items above should help you gain more direction in your quest for the perfect outfit, so you can spend less time stressing over what to wear and more time getting excited for the fun you'll have at this special event.